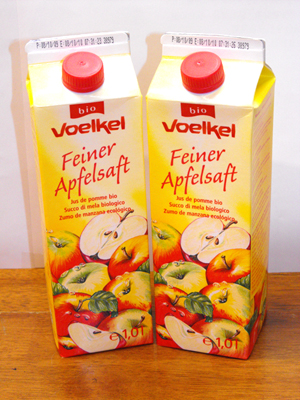 Product of Germany S$5.90 1000ml
Voelkel Organic Apple Juice is 100% pure, unfiltered organic apple juice. The apple used is certified organic cultivation: Germany DE-007-Eco Organic Certification.
Nutrients per 100 g
Energy kJ/kcal 197/46
Protein 0.1g
Carbohydrate 11.0g
Sugar in carbohydrate 1.05g
Fat 0.1g
Saturated fatty acids in Fat 0.02g
Plant fiber 0.2g
Sodium 0.002g
Shake before use. Once opened keep refrigerated and consume within 3 days.