Research has shown that clean water is essential to health.

Water may contain large amount of chemicals like chlorine, fluoride, lead, mercury, pesticides or drugs, some which are harmful to your health and may aggravate health conditions.

The American Academy for Anti-Aging Medicine has noted that ˇ°tap water is detrimental to longevityˇ±.

The pre-requisite for good water is clean water. There are many available processes to clean water.

For clean water it is necessary that the process filters any particles of at least 1¦ĚM size.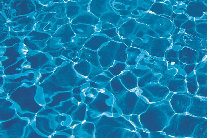 Water - The Basic of Life