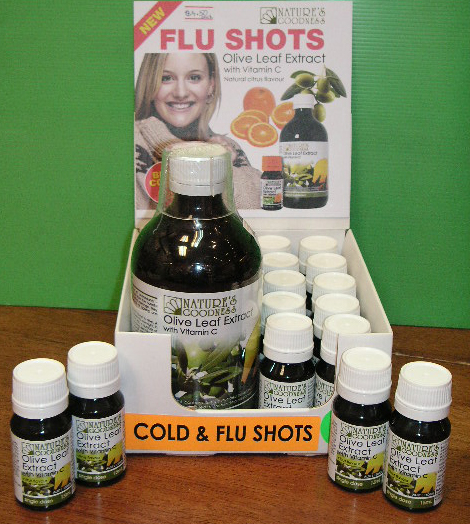 For the treatment of colds, flu and relief of symptoms of upper respiratory tract infections. Stimulates the body's own defense system. Assists in the naintenance of gneneral well-being. Antioxidant and free radicals scavenger, helps maintain a normal healthy cardiovascular system. Has antimicrobial properties.
Available in 15 ml single dose and 500ml bottle.
Contents:
Each 1 ml contains Olea europaea (oilive) leaf extract equivalent to 475 mg fresh leaf, standardised to contain 5mg oleuropein.
Directions:
Take 15ml as a single dose before meal. Store below 30°C.
Warning:
For adults only. If symptoms persist, consult a healthcare practitioner.