Emu Oil Injury Relief Liniment
About Riverland Emu Oil Products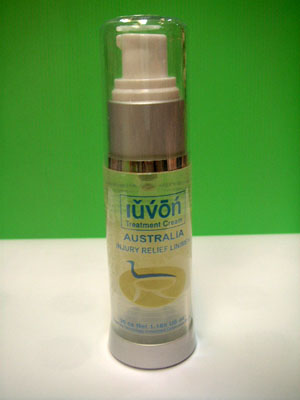 S$70.00 per 30cc

This all natural liniment deeply penetrates to provide relief from muscular aches, pains, bruising, sprains and strains.
Enhanced with arnica to efficiently reduce bruising.
Aids in the treatment of inflammation providing an effective, non-steriodal alternative.
A low irritant application with minimal heat producing characteristics for all skin types.

Local Delivery Service Available!
For orders above SG$200, delivery will be free of charge.

For orders below SG$200, there will be a SG$20.00 delivery charge
Overseas order will be sent via post or courier service, please ask for quote.