Emu Oil Injury Relief Liniment
About Riverland Emu Oil Products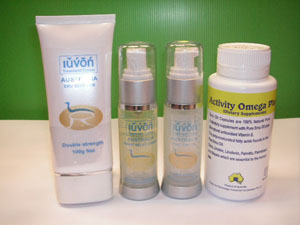 Riverland Emu Oil Products are jointly produced by a group of individual farmers in Western Australia. The formulation is based on years of painstaking research and tests to ensure the potency.
All Riverland Emu Products are double strength, use only natural ingredients and are petro-chemical free.

Australian aborigines have long used the oil of the Emu for its anti-inflammatory and rejuvenating powers.
A comprehensive scientific study, published in the international medical journal, Inflammopharmacology, highlighted the anti-inflammatory properties of Emu oil. This study shows Riverland's Emu Oil capsules to be the most effective and special patented Emu Oil rendering system: OILTEK.
Research has shown that taking Omega 369 of Emu Capsules may provide relief from the pain associated with arthritis and rheumatism, from the symptoms of PMS and discomfort associated with eczema and psoriasis.
For Diabetes, please click here.
Local Delivery Service Available!
For orders above SG$180, delivery will be free of charge.


Overseas order will be sent via post or courier service, please ask for quote.