MÖLLER's Cod Liver Oil Lemon Flavour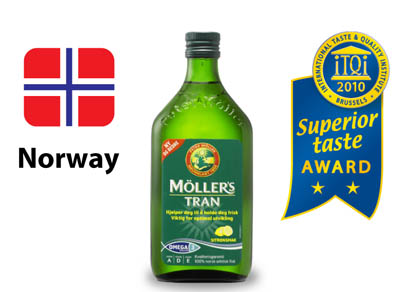 Medical quality cod liver oil lemon flavor. 250 ml. S$49.00
Ingredients: cod liver oil, natural lemon flavor, dl-α-tocopherolacetate (Vitamin E), natural tocopherols (antioxidant)
Recommended daily dosage:
*2.5ml ~ 5ml for first 6 months  of life
*Please consult  your doctor.
5ml for babies above 6 month  old and adults Do not exceed recommended daily dosage. Keep away from children.
Keep the bottle in the refrigerator after opening.
Each 5ml Moller's Cod Liver Oil contains:

A-vitamin
D-vitamin
E-vitamin
Omega-3 fatty acids
Docosahexaenoic acid (DHA)
Eicosapentaenoic acid (EPA)

250 µg (31%)
10 µg (200%)
10 mg (83%)
Total 1.1g
0.6 g
0.4 g
why MÖller's?
5 ml of Möller's Cod Liver Oil daily provides a generous amount of Omega-3 (600mg DHA + 400mg EPA) and vitamin D3.
Möller's Cod Liver Oil is a pure and natural product made of 100% Arctic Cod
Möller's Cod Liver Oil exceeds the strict standards for quality and purity set by European Pharmacopoela. This is secured by the best processing methods and strick quality control from fish to bottle.
Möller's Cod Liver Oil has received an award for great taste by the prestigious ITQI Superior Taste Award.
Möller's Cod Liver Oil has been the preferred choice of Norwegians since 1854.
for Pregnancy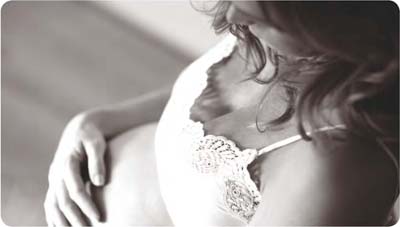 It is highly recommended for women to take a supplement of cod liver oil during pregnancy and lactation. This is because cod liver oil is an excellent source of the essential Omega-3 fatty acid DHA & EPA and witamin D3.
The amount of Omega-3 that is transferred to the fetus through the placenta or to the infant through breast milk depends on the mother's diet. It is therefore important to ensure a sufficient intake of Omega-3.
DHA+EPA have a documented beneficial effect on heart and blood circulation and are essential nutrients for brain, sight and nervous system. DHA is found in rich amounts in brain cells and in the retina of the eye.
Vitamin D3 is the most natural and effective Vitamin D. D3 is vital for the absorption of calcium and optimal skeletal development of the fetus and to support a healthy immune system.
For children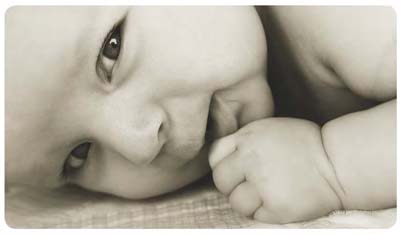 Möller's Cod Liver Oil is rich in the essential Omega-3 fatty acids DHA + EPA and vitamin D3.
The health benefits of Omega-3 (DHA + EPA) and vitamin D3 are well researched and documented.
It is documented that DHA is vital to the optimal development and maintenance of the brain, sight and nervous system. Optimal development of the brain supports learning ability and concentration.
Vitamin D3 is the most natural and effective D vitamin and is vital in supporting a healthy immune system and strong bones. A strong bone structure is important for an active and healthy child. A strong immune system is important in resisting colds and infections, as children are constantly exposed to bacteria and viruses through contact with other children.
Vitamin A is vital in supporting the immune system and sight.
Vitamin E is an antioxidant that protects the cells in the body.
Norwegian health authorities recommend taking cod liver oil daily from the age of 4 weeks, and throughout life.
Children grow and develop rapidly, and are constantly challenged both mentally and physically. For optimal support, it is important to start taking cod liver oil at an early age and to establish a daily routine.
Healthy for body - good for heart
Möller's cod liver oil is produced from cod liver of the best quality and is a natural source of omega-3 and vitamins A and D.
Möller's Cod Liver Oil undergoes very strict quality control during the whole production process.
Omega-3 fatty acids have beneficial effect on heart, blood circulation, skin and joints. Möller's Cod Liver Oil is rich in DHA.
This omega-3 fatty acid is very important for optimal brain development and eyes function.
It is advised to take 1-2g of omega-3 fatty acids daily.
5ml of Möller's Cod Liver Oil gives you 1.2g of omega-3 fatty acids.
Vitamin D facilitates absorption of calcium, which helps to strengthen bone structure.
Vitamin A is important for different body functions such as eye vision and immunity.
Vitamin E protects body cells from free radicals and works as antioxidant.
About MÖller
Möller's was the first ever brand of Cod Liver Oil produced, it has been in the industry for over 150 years.
The only producer in the world that has been making industry leading fish oils for over 150 years. (Tested and Proven to be safe by long history)

No. 1 top selling in Norway, Poland and Finland, Nordic region.

Bottled in Norway for maximum freshness.

Approved by HSA as a health supplement.

Highly recommended by general practitioners, pediatricians, gynecologists and cardiologists.

Numerous beneficial effects on brain, eye, bone and immune system.

Purest cod liver oil which is high in potency in Omega-3, DHA, EPA, Vitamin A, Vitamin D and Vitamin E.

The oil is processed within 24 hours of the catch, which sets an example for the rest of the industry

Möller's also has many times more Vitamin D than any other brand. This is because Möller's is produced only from the purest and most potent Cod Liver Oil available in the world.
It is important to note that up to 20%-30% of the human brain is made up of DHA, which suggests that it is vital to the optimum development of the brain.
Vitamin D is crucial for healthy bone growth, a strong immune system, and enables the absorption of Vitamin A.
Many countries in Europe strongly advocate Cod Liver Oil as an essential part of a child's diet.
Fish oil and traumatic brain injuires -- CNN reports...
---
Available in Singapore now. For more info and to order:

Nutrimax Wellness Store, Singapore
390 Victoria St #02-30 Golden Landmark (Opp. Raffles Hospital) Singapore 188061 Tel: 6292 2991, 83338375 (Mobile)