Recommended Daily Meal for Slimming in Conjunction with SlimWise Meal Replacement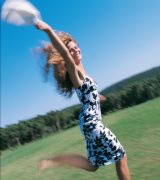 PROTEIN
1 portion of protein (palm size)

include your choice of:

chicken

lean beef

veal

fish (grilled, steamed or baked)

small tin of salmon or truna (in brine or spring water)

lean pork

lean turkey

shellfish

2 eggs (boiled or poached)

1 serving of low fat cottage cheese or yogurt

Lentils

Tofu
VEGETABLES
3~5 cups of a variety of vegetables (steamed, boiled, baked):

Asparagus

Artichoke

Avocado (1/4)

Beans

Beetroot

Bok Choy

Broccoli

Brussel Sprouts

Cabbage

Capsicum

Carrot

Corn (max. 3 times a week)

Cucumber

Eggplant

Leak

Lettuce

Marrow

Mushrooms

Onion

Peas (max. 3 times a week)

Potatoes - Boiled ony (max. 3 times a week)

Pumpkin

Radish

Shallots

Spinach

Sprouts

Snow Peas

Squash

Sweet potato (max. 3 times a week)

Turnip

Zucchini
FRUIT
Any 2 fruits which can be eaten before meals as a snack. Try to avoid commercial dressings with trans- and hydrogenated fats.

Lemon juice

Balsamic vinegar

Rubs made with fresh herbs & spices

Dried herbs and spices including curry powder

Avoid commercially blended dressings, as they contain too much colorings and unhealthy fats and oils

Soup cubes

Soy sauce (look for naturally fermented, organic preferrable)

Mustard

Sea salt or Himalaya Crystal Salt (balanced and wholesome)

Organic black or white pepper

Organic cold-pressed olive oil, grape seed oil, sunflower oil, coconut oil
WATER AND SUCH
Drink 2 litres of pure water (filtered water) per day, every few minutes, a sipful of water to be swallow slowly is recommended. Don't drink diet drink (it contains artificial sweetener that is harmful to the body). Drink tea and coffee sparingly.

Herbal teas

Miso Soup
FOODS TO AVOID:
Biscuits

Breads

Cakes

Cereals

Chocolate

Foods containing added sugar or flour

Fruit juices

Lollies

Nuts

Pasta

Pastries

Pies and pastries

Sugar

Sugary drinks

White rice

Artificial sweeteners (use natural stevia leaves or xylitol instead)
Warning:
If you are pregnant or suffering from any illness or are taking any medication please consult your healthcare professional before commencing the program.
"Losing weight on the SlimWise program is an efficient, time saving and flexible method of reducing your intake of calories, whilst allowing you to make your own food choices. It is important to remember that straying from your diet occasionally does not mean you have failed. Simply get back on track as soon as possible and enjoy the satisfaction of looking terrific and feeling great.
Including some additional activity in your life such as walking or swimming and the results will speak for themselves." -- Martin Ilov, Diploma of Applied Science (Nutrition)
---
Ask a question:

Nutrimax Wellness Store, Singapore
390 Victoria St #02-30 Golden Landmark (Opp. Raffles Hospital) Singapore 188061 Tel: 6292 2991, 83338375 (Mobile)