BioArmor Daily 36-50 (This product is no more available!)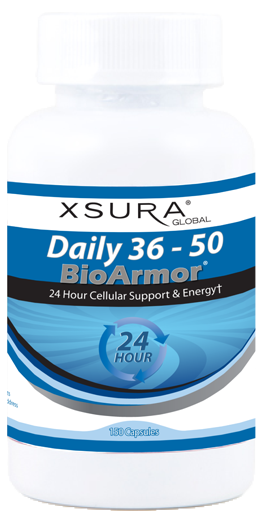 BioArmor Daily 36-50 is a daily micronutrient supplement specifically dosed with appropiate antixodants for anyone between the ages of 36-50.

Your body has multiple antioxidants some of which you take from your diet whereas others are made by your body. As you grow older, the capacity to make certain antioxidants reduces; therefore, an additional supplement of antioxidants made by your body is needed. In addition, your body may also need additional amounts of dietary antioxidants which are included in the BioArmor Daily formulations.

There are specific ingredient increases between the BioArmor Daily programs. Primarily, vitamin C, vitamin E, n-acetyl cysteine, alpha lipoic acid are increased for the older age groups. In addition, coenzyme Q10 and L-carnitine are added. The amount of increase is approximately 1.5-2 times the amounts present in the younger group formulations.

What To Expect from BioArmor Daily 36-50

Studies have shown that individuals that consume antioxidants on a regular basis, in excess of 3 months, may experience more energy, improved sleep patterns, greater ability for their bodies' to battle colds, and overall improved wellness. Continued consumption is recommended for optimal results.
It is important to consume BioArmor Daily 36-50 as directed. Take 3 easy-to-take capsule in the morning and 2 in the evening.

BioArmor Daily 36-50 contains increased levels of Vitamin C to help support your immune system.
Iron and Copper have been removed to avoid harmful chemical reactions with Vitamin C causing tissue and cell toxins that block overall health.
BioArmor Daily 36-50 does not contain any heavy metals such as molybdenum, boron, zirconium or vanadium like other over-the-counter vitamins, since long-term intake can lead to adverse effects in the brain.
BioArmor Daily 36-50 contains age appropriate levels of Coenzyme Q10, and alpha lipoic acid to help support energy metabolism and decrease healing time. BioArmor Daily 36-50 contains increased levels of two forms of Vitamin E that help protect the outside and inside of each cell.
Taking a supplement once a day is not adequate to maintain optimal tissue levels of antioxidant protection. BioArmor Daily 36-50 requires simple AM and PM dosing.
| | |
| --- | --- |
| Dosage | 3 in the AM, 2 in the PM |
| Recommended Ages | 36 – 50 |
| Benefits | Energy Production, Reduces Oxidative Damage, Boosts Immune System, Reduces Chronic Inflammation, Quicker Healing Time |
| Size | 180 Capsules, 30-day supply |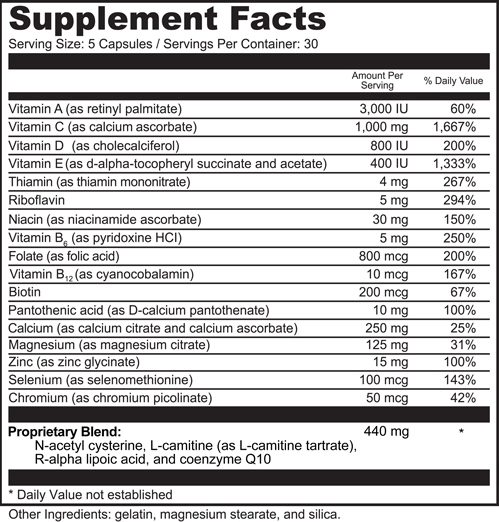 These statements have not been evaluated by the Food and Drug Administration. This product is not intended to diagnose, treat, cure, or prevent any disease.
PMC products are distributed and marketed exclusively by Xsura® Global.
---
Ask a question:

Nutrimax Wellness Store, Singapore
390 Victoria St #02-30 Golden Landmark (Opp. Raffles Hospital) Singapore 188061 Tel: 6292 2991, 83338375 (Mobile)