BioArmor Heart (This product is no more available!)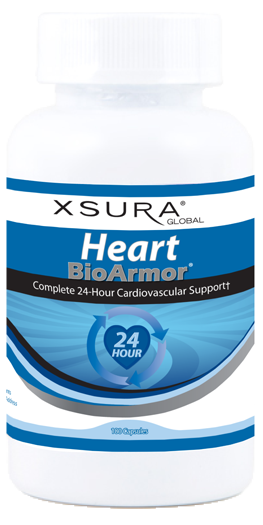 BioArmor Heart is a micronutrient designed to assist the body in reducing oxidative damage and inflammation, often associated symptoms from cardiovascular disease. This is the most cost-effective supplement formulation available today.
What To Expect from BioArmor Heart
With a consistent regiment of appropriate antioxidants some individuals may experience an improvement within 3 – 6 months, but continuous usage is recommended for optimal health. BioArmor Heart is a blend of antioxidants and micronutrients that was formulated to help reduce the affects of oxidative stress. It is important to consume BioArmor Heart as directed. Take 3 easy-to-swallow capsules twice daily.

IMPORTANT – BioArmor Heart does contain Vitamin E. If you are on a blood thinner medication, it is important to check with your doctor before taking Heart.

Studies have shown that increased levels of coenzyme Q10 help protect the cells from tissue and cell toxins and support energy utilization. Also, increased levels of Vitamin C help the body support it's immune system. PMC BioArmor Heart includes both coenzyme Q10, and Vitamin C, as well as other antioxidants and micronutrients. N-acetyl – L-cysteine (NAC) is also included, which increases an important antioxidant called glutathione, one of the most important natural antioxidants in the body.
BioArmor Heart contains a significantly high, but safe, level of NAC. BioArmor Heart contains increased levels of two forms of Vitamin E that assist the body in protecting each cell from oxidative damage. BioArmor Heart requires simple AM and PM dosing.

Levels of Iron and Copper have been reduced to acoid harmful chemical reacations with Vitamin C causing tissue and cell toxins that block overall health.

| | |
| --- | --- |
| Dosage | Take 3 Capsules Twice Daily |
| Size | 180 Capsules, 30-day supply |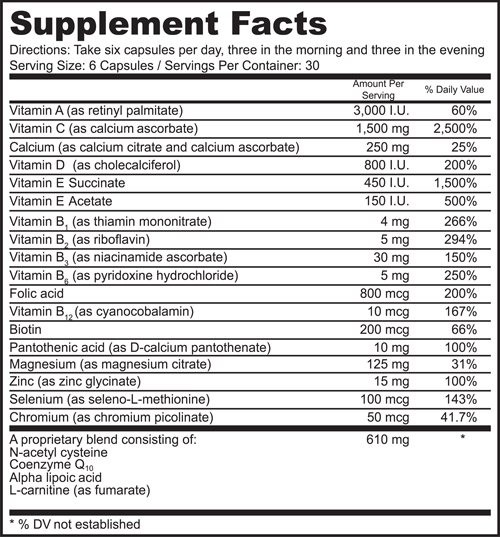 These statements have not been evaluated by the Food and Drug Administration. This product is not intended to diagnose, treat, cure, or prevent any disease.
PMC products are distributed and marketed exclusively by Xsura® Global.
---
Ask a question:

Nutrimax Wellness Store, Singapore
390 Victoria St #02-30 Golden Landmark (Opp. Raffles Hospital) Singapore 188061 Tel: 6292 2991, 83338375 (Mobile)