BioArmor Metabolic (This product is no more available!)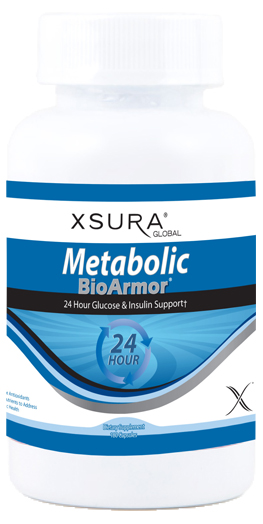 It's often said the road to a healthy lifestyle includes weight management, a healthy diet and exercise.
Studies suggest that proper vitamin supplementation may help maintain a healthy lifestyle by supporting healthy nerves, decreasing free radicals, and assisting the body in its ability to support immune function.
Metabolic is a patented formulation of antioxidants and micronutrients specifically designed to reduce oxidative stress, often associated with diabetes. It has been shown in scientific studies to be safe, non-toxic and effective in decreasing free radicals (unstable cells that can cause damage to DNA).
What To Expect from Metabolic
It is important to consume Metabolic as directed. Take 3 easy-to-swallow capsules twice daily.

High glucose levels lead to high levels of harmful chemicals that can damage tissues. Metabolic's key ingredients help decrease the number of these harmful chemicals and help the body enhance the immune system. Alpha lipoic acid is included to help the body do its job in maximizing eye, hand, and feet health. Metabolic contains Chromium (picolinate) that is used to assist the body in managing insulin response as well as two forms of Vitamin E that may help protect the outside and inside of each cell from oxidative stress. L-carnitine is also included to help support healthy nerves.

| | |
| --- | --- |
| Dosage | Take 3 Capsule Twice Daily |
| Size | 180 Capsules, 30-day supply |
| | |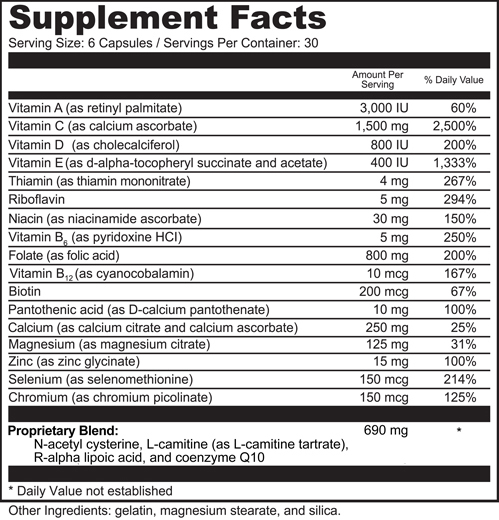 These statements have not been evaluated by the Food and Drug Administration. This product is not intended to diagnose, treat, cure, or prevent any disease.
PMC products are distributed and marketed exclusively by Xsura® Global.
---
Ask a question:

Nutrimax Wellness Store, Singapore
390 Victoria St #02-30 Golden Landmark (Opp. Raffles Hospital) Singapore 188061 Tel: 6292 2991, 83338375 (Mobile)