BioArmor Hearing Health (This product is no more available!)

BioArmor Hearing Health is formulated for sufferers of ringing, buzzing, hissing,clicking, whooshing, pounding, squealing, and creaking in the ears. In addition, advanced hearing problems can cause vertigo, balance disorder, dizziness, andheadaches. These symptoms are commonly associated with Tinnitus, a common hearing problem.
"As a hearing health care professional, I am well aware of the morbidity associated with occupational or injury-related hearing loss, tinnitus and balance disorders. Diminishing the intensity of my own long-standing tinnitus with Hearing Health has been great. PMC's expertise in antioxidant science and successful collaboration with the Department of Defense has led to the development of a unique micronutrient product." – Eugene Flaum, M.D. former Chief of Otolaryngology, Cedars Sinai Hospital, Los Angeles, CA
Cause of Hearing Distress: Oxidative Stress, Inflammation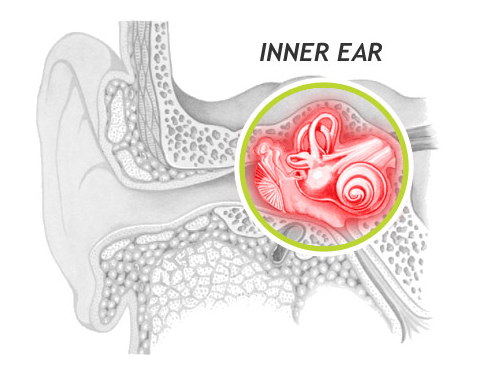 The cells of your inner ear are damaged by high intensity noise, vibrations, certain anti-cancer agents, certain antibiotics, trauma, infection, aspirin and heredity. These agents create free radicals that damage the delicate cells of the inner ear, releasing excessive amounts of toxic glutamate that causes increased activity in the "hearing center" of the brain, leading to the perception of phantom sounds, called Tinnitus.
Many individuals may experience a reduction of symptoms within 3 – 6 months. It is important to consume Hearing Health as directed. Take 3 easy-to-swallow capsules twice daily.
BioArmor Hearing Health provides the ultimate in cellular protection utilizing BioArmor's Total Cell Protection (TCP) technology. TCP provides for the most complete combination of dietary and endogenous antioxidants, Vitamin E in both natural form and succinate, and is free of unhealthy and unneccessary fillers. TCP technology has removed potentially harmful ingredients, such as heavy metals and allergens, that are contained in most commercially available supplements.
PMC's Ingredient Sensitive Dosing (ISD) technology and their micronutrients provide the most effective antioxidant formulation, requiring a dosage of antioxidant supplements twice a day for continued support and optimal health benefit. Each serving contains a 625mg blend of N-acetyl cysteine, L-camitine (as L camitine tartrate), R-alpha lipoic acid, and coenzyme Q10 – the optimal blend for reducing the inner ear oxidative assault.

The Hearing Health patented formulation is a scientifically studied product that was developed from 30 years of antioxidant micronutrient science and has been vigorously tested with the Department of Defense, NASA, the US Navy and the US Marine Corps.

Why Hearing Health is the best choice for you
Dealing with ringing in the ears, hearing loss and balance problems every day can be very distressing. Hearing Health can reduce the distress by helping your body function like normal so you can enjoy life far better. What Hearing Health can do for you will seem like a cure and will affect your hearing ability to function like normal and enjoy life far better. Hearing Health is a patented and scientifically studied product that was developed from 30 years of antioxidant micronutrient science and has been vigorously tested with the Department of Defense and the US Navy for the Marine's study. The data collected from the study on the formulation was clinically significant with a confidence that the findings have a greater than 95% chance to be legitimate and less than a 5% chance to just be a coincidence.

| | |
| --- | --- |
| Dosage | Take 3 Capsules Twice daily |
| Benefits | Reduces Oxidative Damage, Helps the Body to Increase Immune Function, Supports Energy Production, Reduces Inflammation, Supports the Body to Restore Normal Hearing Function, Supports Hearing and Balance as they Relate to Oxidative Damage and Inflammation |
| Size | 180 Capsules, 30-day supply |
| Supply | Single, 3 Month, 12 Month |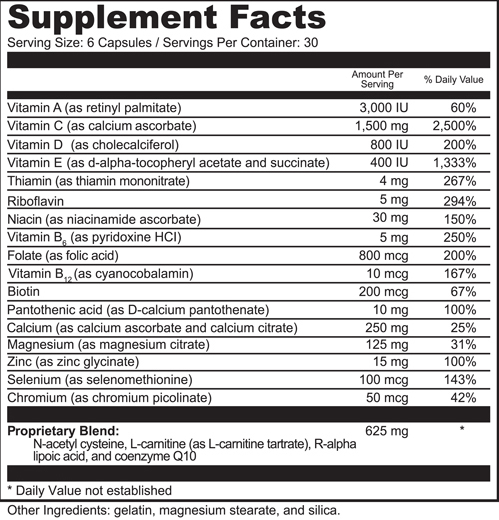 These statements have not been evaluated by the Food and Drug Administration. This product is not intended to diagnose, treat, cure, or prevent any disease.
PMC products are distributed and marketed exclusively by Xsura® Global.
---
Ask a question:

Nutrimax Wellness Store, Singapore
390 Victoria St #02-30 Golden Landmark (Opp. Raffles Hospital) Singapore 188061 Tel: 6292 2991, 83338375 (Mobile)